At Fit In New England, we are focused on education and experience. Our highly educated and experienced fitness coaches are committed to making athletes' experiences one of a kind.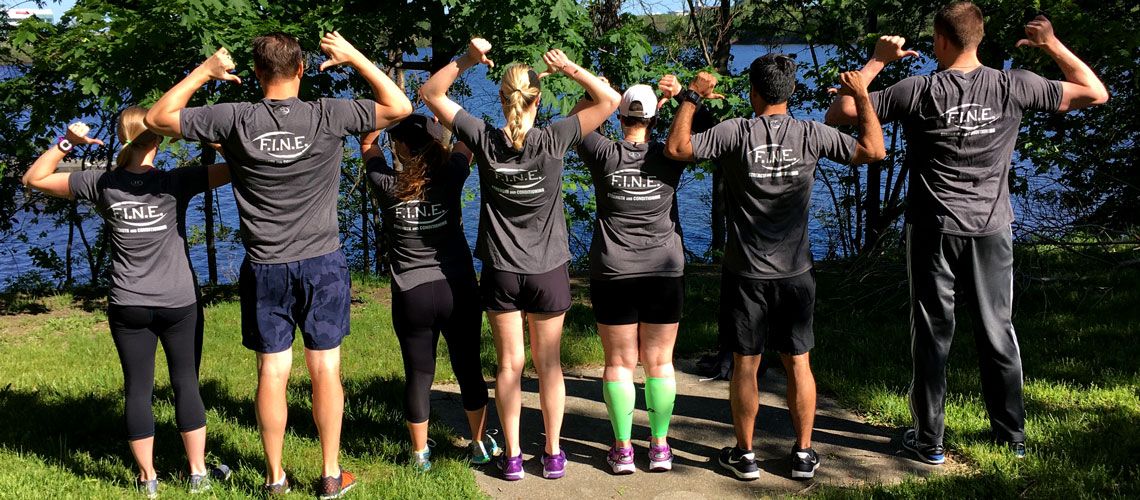 Our gym in Medford is committed to providing each athlete who walks through our door with personal training, group personal training, or small group classes built to empower them to live their healthiest and happiest lives.
We refer to our members as athletes because all fitness, whether you are hitting the elliptical to lose weight or training for a sport, is based on athleticism. At our gym in Medford, we focus on teaching our athletes how to approach health and fitness from an educational perspective. We teach flexibility, endurance, strength, speed, power, and agility, and how to manipulate each of these traits in order to meet your needs.
For far too long, the best fitness coaches have had to sit by and watch other personal trainers with minimal education and experience put their clients through dangerous and inappropriate exercise selections just because it's the new "trend". Fit In New England is here to bring the best personal trainers together to ensure a safe and effective experience for every athlete. All of the coaches here work together and share their own personal experiences to help create new and scientifically based approaches to the health and fitness world.
Our ability to analyze movements will lead to longevity in the health and fitness lifestyle, and our personal training programming will give anyone the tools to succeed. Whether your goals are to lose weight, increase muscle mass, decrease pain, increase power output, become a better athlete, or just lead a healthier lifestyle, we can help you get there! So call, email, or just show up and GET F.I.N.E!