Small Group Classes
Small Group Classes in Medford
We invite you to jump in our Small Group Classes! We have multiple styles of classes so there is something for everyone!
We use the 6 basic athletic traits:
Strength
Endurance
Power
Flexibility
Speed
Agility
We use these 6 basic athletic traits: Strength, Endurance, Power, Flexibility, Speed, and Agility and mix them up in different servings to provide classes that challenge the body in completely different ways!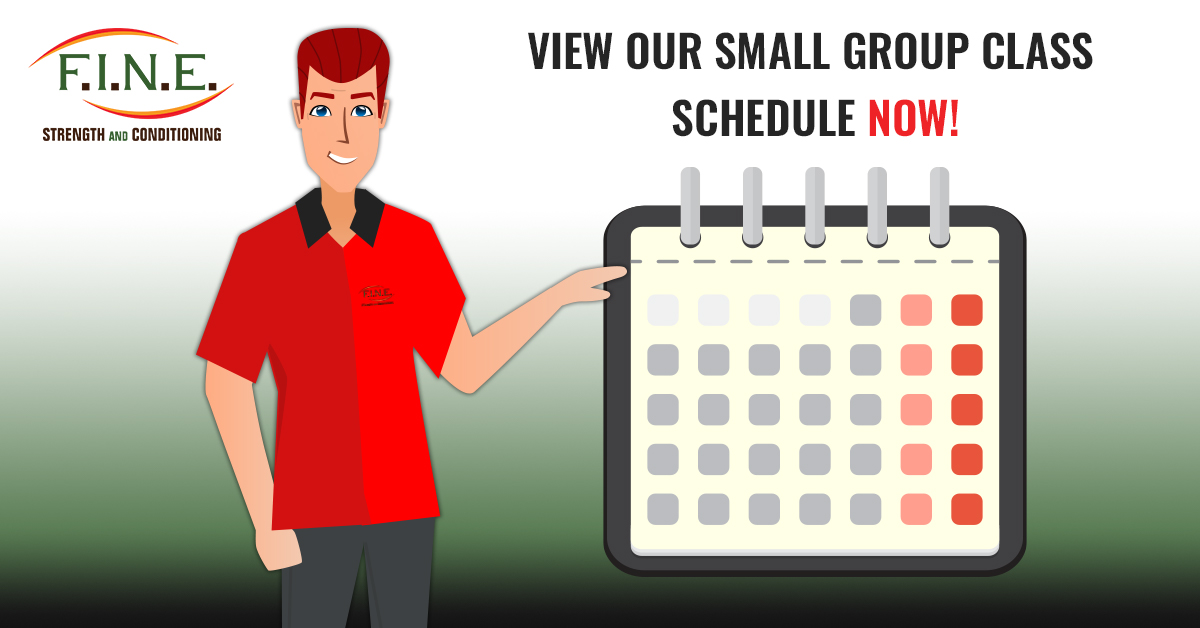 If you decide to join us, you can purchase classes at a frequency of one, two, or three classes per week. Once you purchase your sessions you go ahead and book yourself in the classes you want! Maybe you feel like getting your sweat on in our Endurance Strength Class, or focusing on your abdominals in our Core Down Class, or maybe you had a long day and want to take it out on the weights in our Strength Class! No matter what you choose the structure is sound!
Class Sizes
We keep our class sizes on the smaller side so everyone knows the format and how to approach the workout. Participants should expect some one on one time with the instructor as well, we want proper form at all times! Our classes are designed so each participant has the option to increase or decrease intensities as needed. This can mean increasing/decreasing tempo, resistance, or volume based on the class. We of course will recommend what is best for you!
Anyone interested in joining can try out a class for free, so what do you have to lose? Contact us today and come meet them team!
Pricing
Price: Based on full 6 week program. (Prices/Class count are adjusted based on when member joins)
Price per class ranges between $17-$25 per class, based on frequency.
Every athlete is screened and put in a workout class based on their ability. We are creating an atmosphere of support. Whether you are working out for the first time or have been focused on your fitness your entire life, we have a group for you! Being surrounded by people striving for the same goal creates unity, motivation, and success. Come join your team!